You Can Become A Relationship Coach in 90 days!
Do you want to:
Help singles find, attract and keep the 'one'?
Help couples find happiness in a loving and fulfilling relationship?
Have a successful relationship coaching business in a growing market?
YOU can be a successful relationship coach and we are going to share with you how!
Hundreds of millions of people globally are wanting to invest in their relationships. This is a booming business with people paying for help to improve and develop their relationships.
You can find out more about how to be a relationship coach and build your own successful relationship coaching business by clicking below.
ere you are going to find out about relationship coaching being the coaching industry's top niche area. A relationship coach has a positive impact on people's lives, helping them to build their relationships to a happier and more fulfilling level.
A relationship coach works with people to improve their lives. You can do this from home, transforming people's relationships whether they are single or already in a couple.
2020 has tested the strength of many relationships, people have been at home together more than ever, or pulled apart.
Don't you think now is a great time to become a relationship coach?
The great thing is that you don't need any special experience or years of study to become a Relationship Coach
You don't even need to be in a relationship or have a perfect relationship because everybody's relationships grow and develop
You don't need to be a business expert
You won't need to have any counselling qualifications as our section on counselling v coaching will explain
What's important is your desire to help people form and keep loving and fulfilling relationships whether they are single or in a couple.
Des O'Connor – award-winning relationship coach and entrepeneur

I have years of experience as an Award-Winning Relationship Coach, winning the Award for Relationship Coach of the Year in 2013 from the Association of Professional Coaches, Trainers and Consultants and I believe in the power of coaching and self-improvement to transform people's lives.
Click here to read testimonials from my own relationship coaching clients
I have been working over the last 10 years to develop myself and work with other people to improve their lives. My personal mission in life is to help people achieve greater success and fulfillment in their personal relationships as well as their careers. Many of the same skills and perspectives that are valuable in business can also be used to help improve dating and relationships – it's all about understanding people's motivations, being honest with yourself and your partners, communicating with transparency and tact, and being willing to work on yourself first.
I had to realise after a difficult relationship with my ex-wife that I had to take responsibility for my choices. After a divorce in which I lost everything and even my family stopped talking to me because they had warned me about my wife's motives, I had to work really hard to build myself back up financially and emotionally and become successful in my businesses and happy in my personal life.
I have run Dating Relationship Conferences with expert speakers involved in the relationship world, helped women in business through my events, become an international speaker and now I'm offering you the chance to become a successful relationship coach in 90 days.
Click here to access a video course for free valued at £197
I have enjoyed working with clients to help them improve their relationships and offering people the chance to come to my Dating Relationship Conferences to hear experts in their fields.
Our Academy of Relationship Coaching certification course helps people become excellent relationship coaches and have successful businesses.
What does becoming a Relationship Coach with our Academy of Relationship Coaching certification course offer you?

The opportunity to enter an area offering massive scope for business. This niche area of coaching is booming. With the wedding business booming and people wanting to invest in their relationships there couldn't be a better time for becoming a relationship coach.
Relationship coaching is a fantastic area of coaching to be in. People understand what a relationship coach does more instinctively than other types of so you don't have to go into all the detail that other coaches might need to. Everybody knows of people that they think would benefit from having their own relationship coaching. Being a relationship coach means that you can help people quickly as you can dig down easily into what they want to achieve from coaching.
The opportunity to be referred to friends and family of your clients. When they see the difference you can make to lives you will receive many referrals.
When you are coaching couples with children, this offers even more opportunity for your positive contribution to their relationship to reach out to more people. Happy parents equal happy children.
The positive outcomes of relationship coaching can happen sooner than people realise and as said before this is due to the commitment that people make to improving and getting a deeper and more fulfilling relationship through coaching and this is also due to the fact that people know about relationships, these are not new and unknown goals that people strive for. After all, we all want happy and fulfilling relationships.
Relationship coaching isn't just about romantic partnerships. Our worlds are made up of all sorts of relationships – with family members including parents and children, colleagues and business partners, friends, people we have become estranged from and even, yes, ourselves. We and our clients can use the knowledge we gain from coaching to improve all of our relationships and understand and love ourselves even more making their and our lives more fulfilled. As a relationship coach you have the power to change and improve lives.
The ARC certification programme will:
Give you the confidence to go out there and be a professional and supportive coach through the excellent modules we will provide for you

Our programme covers singles and couples and easy to follow models and tools to create a great bank of knowledge for you to coach people in a variety of situations

Our programme is the only one in the world to extensively use video and audio to help you learn. It has been shown that people learn faster and more effectively through video and audio methods and here at the Academy of Relationship Coaching we have developed a first-class course with that in mind to support your learning
Academy of Relationship Coaching

Why the Academy of Relationship Coaching?

Our online certification programme containing 6 modules is not only run by an award-winning relationship coach Des O'Connor but also comes with a multitude of webinars by successful business people available for free to the students of the programme
The videos and audios will help you to learn more quickly and to absorb the information more effectively than a purely written course and we have hundreds of videos to support your particular style of learning
There is ongoing support for your business by our team of excellent website designers and marketing support which is why it is important to us that our coaches are successful so that we can be 100% confident of their ability as a coach before we advertise them as coaches graduating from the Academy of Relationship Coaching
We have 6 excellent modules that will launch you into becoming a successful Relationship Coach. You will study these in your own time, online, and have videos and audios with supporting documents to help you learn quickly.
So what will you learn about on your coaching journey?
Single men and single women – learn how to coach single people into gaining confidence to find, attract and keep the right partner. Using tools such as the Dating Wheel of Life you can help your client understand themselves and the opposite sex.
Saving marriages and couples – relationships are under strain in this current situation and coaching can be a way to move towards a more harmonious relationship by understanding each other better and coaching can help you do that, using videos and questioning techniques the Academy of Relationship Coaching will teach you how
Divorcees – where people have been involved with divorce confidence can be lost and the Academy of Relationship Coaching certification course can show you ways of building up confidence through coaching
Dealing with conflicts and disagreements – all relationships will involve some level of disagreement and sometimes this will develop into conflict and cause problems. Coaching your clients to deal with and understand these difficulties is part of what you will learn through our online course
Models, tools and resources – a variety of ways of helping clients as a coach is essential to be able to work effectively with a range of clients in different circumstances. The ARC certification programme will show you many models such as the REDAMS model, tools such as the dating wheel of life and resources such as videos and pdfs.
Marketing, legal, terms and conditions – the ARC certification course doesn't only teach you how to become an excellent relationship coach but also how to market your business so that you become a successful coach. Also coaching isn't therapy but there are still important ethical and practical considerations to ensure the safety and wellbeing of your clients and yourself and this module will look at what you will need to do to set up your own coaching business.

To ensure that you have everything you need to become a successful relationship coach you will also build up your coaching expertise by doing coaching sessions as part of your modules, using the skills and tools and resources that you will learn across the modules
As you can study in your own time you will always have access to our programme which can be completed in 90 days
Our videos show practical coaching sessions for you to learn coaching techniques and see the theory in practice
We also show videos and experts on stage at our Dating Relationship Conference events to really show how professionals use their skills and knowledge
We want you to become a successful relationship coach so that you can help singles, couples, divorcees become confident happy, find love and improve relationships
And don't worry if you are concerned that some clients may need more help than a coach can give, at ARC we have qualified therapists that you can refer to.

Marketing

When you study with the Academy of Relationship Coaching you will not only gain the knowledge and skills to be a relationship coach but also have amazing marketing support. Des O'Connor has proven business success and you will learn how to successfully market your business.
You will learn how to position yourself in the market, create your services, value your packages.
You will get excellent marketing advice on how to earn money as you sleep, create digital services and use social media to build up a successful coaching business.
The free courses from business professionals available to students include webinars from Rachel Elnaugh, former Dragon's Den Dragon and speaker at Des O'Connors Women in Business Conference. Click here to read her testimonial about speaking at the conference.
In addition to the wisdom of already established business people you will learn how to generate leads and have the benefit of the network of Des O'Connor's contacts.
You will learn how you can:
Earn £50 – £300 per hour for your coaching sessions

Even earn up to £1000 per hour using our marketing secrets

Set up a website with your packages

Link to a payment service

Learn how to produce digital products

Get all you need to know about blogging

Find out how webinars will earn you money as you sleep

Create Facebook lives to position yourself as an expert
You will learn how generate free leads to:
Create an effective website
Not only do you have access to the knowledge of an award-winning relationship coach but he is also a successful business coach!
You will have the opportunity to speak on stage in the UK or the USA and position yourself as an expert in the relationship coaching field.
There are events that you can access that will give you the opportunity to learn more about coaching, relationships and business!

Here's what Des's own relationship clients are saying

10 years ago I wondered if I would ever find the right person. I couldn't understand what I was doing wrong or why my relationships didn't work.

When I first listened to Des's webinar it was like a lightbulb moment! I was able to understand the cycle of toxic relationships I was entering.

There is a saying "If you do what you always do, you get what you always get".

Working with Des encouraged me to change the way I approached new relationships by thinking about what I really wanted. Des's advice was simple yet effective in helping me to take the right steps to finding a happy and fulfilling relationship.

I met my husband seven years ago and we've been married for five years and have two beautiful daughters.

I was initially embarrassed about needing help to find love but when I told close friends, they were delighted that I had my very own 'Hitch'.

I would recommend that anyone who is struggling to find a fulfilling relationship should work with Des.

He helped me find happiness and can certainly help others find love and happiness too!
Purchased your DVD course, 21 Secret Steps on How to Find, Attract and Keep The Right Man a few years ago and I lost your mobile and totally forgot to update you on my progress…

Your top secret step for me was to not go to the bar alone with my large group of girlfriends as men are more likely to approach me as some men feel intimidated to approach a woman with her friends for the fear of being rejected and that's exactly what I did and he approached me and said he had his eye on me all evening but didn't have the courage to approach me – he was so happy I was at the bar alone and he ran up to me and started a conversation – we are now married so THANK YOU!
Can't thank Des enough. I originally met my husband at work however if it hadn't been for his dating event in 2012 we never would have got together. You see I thought my husband wasn't serious about settling down and when he began putting the moves on me I thought it was because he was just after one thing. However luck and faith ensured we ended up, unplanned, at Des' dating event, in our finest attire.

I got more than a touch of the green eyed monster when I saw all the ladies making a beeline for him. I got more upset when I later learnt that he had scored a whole host of dates too!

Des advised that I would have to tell him how I really felt if I wanted the chance with him as I had knocked him back previously. I took the plunge to invite him out a couple of weeks later and it was a great success. Less than a year later we were married!
After coming out of a painful divorce, Des could empathize with me (as he had a similar experience) and guided me to a place of peace and forgiveness. I realized I was very angry with my ex-husband, and men could pick-up on this. Des coached me on how to let go of the past and focus on what I want out of my life.

My relationship with Steven has significantly improved as his couples coaching is so empowering and I have never been so happy. This is the BEST That's Out There.

You're an angel Des
What our ARC graduates say about becoming a relationship coach
What other professionals say about working with Des O'Connor, entrepreneur and award-winning relationship coach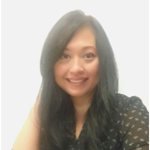 Des has given me a platform to speak at various events. He is a great trainer and has a good heart. Other opportunities opened up to collaborate with experts in the USA which enhances my business and I am now working with a USA publisher on my first book. Thank you!
When I was starting out as a coach Des helped me get perspective with what elements of online presence I might need. Now that I have grown, he is helping me spread the word (and raise my profile) as a speaker at his epic events.
Des is a natural elevator of women and has helped give me a platform to share my message and constantly inspires and encourages me.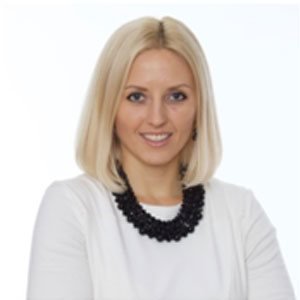 Working with Des has helped me to follow my dream of becoming a life coach. He supported me on my journey and I had a pleasure of speaking at various events he organised, which helped me become an established speaker.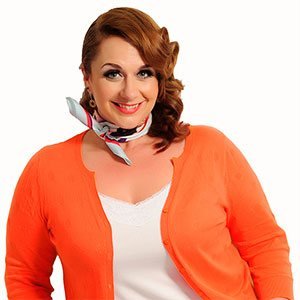 Des is an amazing marketer and coach, who I've had the honour to collaborate with for many years. So I'm really looking forward to bringing our powerful magic together to make successful events in the future to remember! Be the brand you want to see in the world!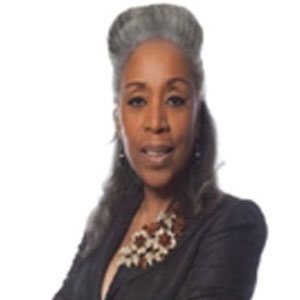 Even though I have been in business for over 30 years, I always try to attend Des's business events and I have also spoken several times to his packed out audiences. Des has mentored and coached me, on various elements of business, including social media marketing. I always walk away with at least one – if not more tips and new ideas to try which adds to my business development.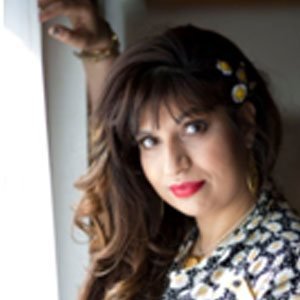 Des has appeared as a speaker at Inspire'd stage speaking in his coaching capacity. He delivered a very interesting talk which engaged our audience and received positive feedback from our regulars. I have also previously spoken at one of Des' events.
Des has encouraged me to continue to stretch myself personally and professionally. Since then I have hosted a London event for Des and spoken at another London event for Des where I offered my workshop and a taster of my coaching programme to the delegates. Thank you Des for believing in me.
Des gave me the 'way', encouragement and the technology tools to speak on stage! He was patient, and taught me how to do my very first video, and so much more, as the technology had been my weakest link, that had held me back. He held my hand, and literally took away my fears, so that I could do what I do best – help the many people who are suffering with stress and intimacy problems.
When I met Des I was going through my own challenges and I was a stay at home mum of 4 children. Des mentored me & pushed me out of my comfort zone. This completely changed my life. I was constantly coached until I turned my passion into a successful business. I became an Award Winner and the UK's N01 Social Media Expert. I was invited on multiple interviews for respected radio shows & TV including Sky News, and am also an international speaker.
I met Desmond in 2017. Desmond has given me guidance and enhanced my coaching skills. In May he gave me my 1st opportunity to speak on stage.
Counselling and Coaching – what's the difference?
Coaching v Counselling:
Counselling and coaching are two different approaches to helping people. Counselling concentrates at looking at the client's past and looking at the reasons for issues , delving into past problems and to processing emotions.
Coaching on the other hand uses tools to enable the client to move forward in a positive and accountable way, to create action plans to achieve goals in the future rather than looking back to the past. Coaching does not involve therapies or medications and is problem-solving, actions and goals based.